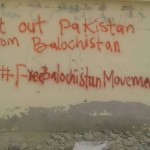 Sunday, August 21st, 2016 06:46 pm
3 Reads
Jinnah as the founder of Pakistan, signed the standstill agreement with Balochistan's sovereign Mir Ahmad Yar Khan.
On 14 July 1947, when the 38th Parliament of the United Kingdom was debating the Indian Independence Bill, only one man among 640 MPs could foresee the future. Sir Godfrey Nicholson, a conservative MP from Farnham, warned the House that "if Baluchistan does not wish to join Pakistan, nothing in the world can save it from being forced …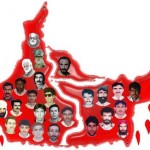 Sunday, August 7th, 2016 11:04 pm
2 Reads
By  Sohaib Baloch
The only happy August the Baloch nation ever experienced was that of 1947, when their land was freed from the shackles of slavery on the 11th day of the month. But since then it has been a recurring story of pain, misery, anguish and bloodbath.
Baloch nation has lost the very best of their political activists, leaders and members from various walks of life in this bloodthirsty month. On 19th August 1973 Ali Mohammad Mengal was killed by Pakistani forces. The year of 1974 saw Lavang khan of Dasht-e-Goran …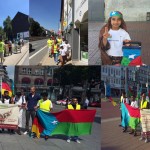 Wednesday, July 27th, 2016 05:40 pm
2 Reads
By Dr Shahzavar Karimzadi
As a part of a campaign to highlight the violation of human rights in Balochistan, Baloch activists are currently on a long march in Germany. The march was launched from Dusseldorf on 16, July, 2016 and will end in Berlin, the capital of Germany. Soon after the Baloch activists embarked on their peaceful march in Germany, the forces of hate and violence carried out four horrendous attacks against German people within a week. The wave of gruesome assaults began in Wurzburg on 18th July. This was followed, …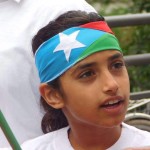 Wednesday, July 20th, 2016 02:01 pm
2 Reads
By Hammal Baluch
The agony being experienced by the Baluch people is aggravating with every passing day, the degree of Pakistani state ferociousness is unimaginable and unbelievable.  Almost 25000 Baluch people including women children and elders are still 'missing' – phrase used for the enforced-disappeared Baloch activists. If one includes the number of dead bodies thrown in different terrains and outskirts in Baluchistan the count would go up to 35000 or even more.
Pakistani army and secret agencies raided a village near Bulaida in District Kech around 6 months ago, in the …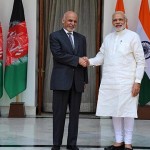 Friday, June 10th, 2016 04:49 pm
2 Reads
By Archen Baloch
Balochistan – Today is Ramadan in many parts of Muslim world and all Muslims are supposed to be fasting including Pakistani Muslim. In Islamic teaching fasting doesn't mean only abstaining from taking food and drinking water, but one has also to be as pious as a new born infant baby while fasting. By God decree he must also not tell a lie! But things in Pakistan are quite different.
A top trending hashtag, #ProsperousBalochistan, is currently under way in Pakistani social media, in which everybody assumed it …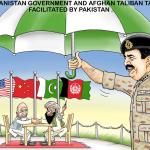 Thursday, June 9th, 2016 11:36 am
3 Reads
By Hafeez Hassanabadi
Translated by Archen Baloch
No sane person in the world can ignore neighboring Pakistan's hand in the destruction of Afghanistan while observing the ruins. But, what is beyond our comprehension is that, despite knowing all the facts that Pakistan is the main cause of all Afghan problems, there are people in Afghan leadership who are still reluctant to frame arm twisting clear cut policies against Pakistan, nor do they have yet convinced their western allies that before putting Afghan house in order, they need to understand Pakistan's conspiracies and …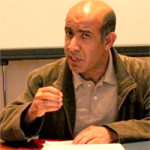 Wednesday, May 11th, 2016 10:02 pm
2 Reads
By Dr Shahzavar Karimzadi
In human history there are defining moments that have shaped our history. These momentous points are transitory passages that we tread from one stage to the next one. These transitions can be as result of natural phenomena or human actions. Mass earthquake to plaque, volcano eruption, tsunami, hurricane, epidemic disease and global change in weather can be the causes of natural disasters. With these changes human race have no choice but to adopt itself to the changing natural environment.  But when natural conditions are apt for human …