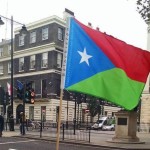 Tuesday, May 16th, 2017 12:38 am
LONDON
: The Free Balochistan Movement (FBM) has announced to organise simultaneous protests in many cities of the world on May 28 to protest against Pakistan's nuclear weapons and China-Pakistan nexus in Balochistan.
The FBM, a pro-freedom party headed by Hyrbyair Marri, said in a statement to the media that Pakistan tested its dirty nuke in Balochistan's Chaghai hills on May …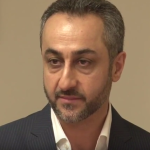 Saturday, April 8th, 2017 10:16 am
LONDON: The pro-freedom Baloch leader, Hyrbyair Marri, said in a statement from London on Wednesday that Balochistan has not willingly joined Pakistan neither was it a part of Pakistan under any agreement. "Pakistan forcibly occupied Balochistan and has been committing crimes against Baloch people from past 68 years."
He said Britain was separating from the European Union because of some Human Rights and Immigration rules and Britain compares its separation as freedom whereas Balochistan is occupied by a foreign aggressor. Pakistan is indiscriminately killing Baloch people. Pakistan …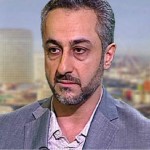 Thursday, March 23rd, 2017 12:15 am
LONDON: The pro-freedom Baloch leader Hyrbyair Marri has expressed his sympathy with the families of the victims of London terror attack on Wednesday, and said that the entire world is at risk of religious madness and terrorism. " The epicenter of such religious extremism are countries like Pakistan," he said, adding that The Baloch nation understands and feels the pain of the victims of the London attack because Baloch people are also victims of state terrorism in Pakistan. It [Pakistan] has been indiscriminately using F16s, Gunship helicopters and tanks to …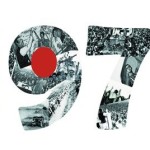 Monday, March 13th, 2017 08:53 pm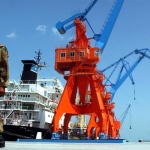 Monday, March 13th, 2017 06:35 pm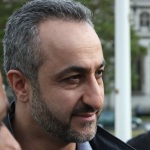 Saturday, March 4th, 2017 09:49 am
LONDON: The pro-freedom Baloch leader Hyrbyair Marri in a statement from London on Saturday said that Pakistan was made in the name of Islam only to protect the interests of Muslim Punjabis. Balochistan was deceitfully and forcibly made a part of it [Pakistan] to loot and plunder Balochistan's natural resources. Now the Muslim Punjabis have also made China their partner in crime to exploit Balochistan's natural resources.
The majority Bangladeshi Muslims, who played a role in the creation of Pakistan, had realised after 30 years that they …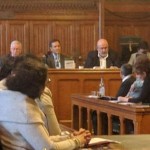 Saturday, February 25th, 2017 03:45 pm
LONDON: The Democracy Forum [UK] has hosted a seminar titled "History of Balochistan Revisited" in the British Houses of Commons, London, on Thursday. February 23, 2017.
Speakers highlighted the ongoing Pakistani state atrocities in Balochistan and emphasised that Pakistan forcibly and illegally occupied the sovereign Baloch country in 1948. Dr William Crawley of the Institute for Commonwealth Studies chaired the seminar.
The keynote speakers were Khan of Kalat, Mir Suleman Daud and Hyrbyair Marri the leader of Free Balochistan Movement. However, Hyrbyair Marri could not attend the meeting in person, he sent a …