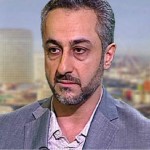 Monday, July 24th, 2017 10:07 am GMT +1
Artesia, California. (July 16, 2017) The Jagriti and the Kashmir Hindu Foundation organised its second annual conference to commemorate the United Nations World Refugee Day conference on 16 July 2017 in California United States.
The speakers highlighted ongoing human rights violations in Balochistan, Sindh, Pakistan occupied Kashmir and Hindus in Bangladesh. The speakers also talked about the plight of political refugees who fled their native countries because of state terrorism against their people and now live an uncertain life in Western countries and Europe.
The speakers included Human Rights activist and author, …