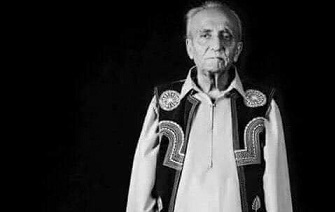 Saturday, February 24th, 2018 12:16 am GMT +00:00
QUETTA: The renowned Baloch poet and writer of the current Baloch national anthem 'Maa Chuken Balochani' (We are the children of Baloch' passed away in Karachi on Friday.
Ustaad Abdul Majeed Gwadari more famously known as Majeed Gwadari has lost his battle against a lingering illness at a hospital in Karachi.
The Baloch revolutionary poet was born in 1937 in the town of Gwadar. His grandparents had originally moved from Bahu Dashtyari in Iranian occupied Balochistan to Gwadar in a late 19th century.
Apart from writing the 'Maa Chuken Balochani' Majeed was also …