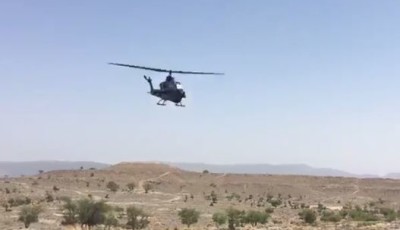 Tuesday, April 25th, 2017 03:21 pm GMT +1
QUETTA: The Baloch Liberation Army (BLA) on Tuesday in a statement to media said that Pakistani security forces have been targeting civilian populations since past few days.
According to details, Pakistan ground forces backed by gunship helicopters have been carrying out attacks in Harandani region of Nisao in district Barkhan Balochistan.
Sources reported that the Pakistan paramilitary and regular army forces are taking part in the offensives against unarmed civilians.
"At least six Pakistan soldiers have been killed and several wounded in fierce battles against BLA, we have also targeted the helicopters," the …