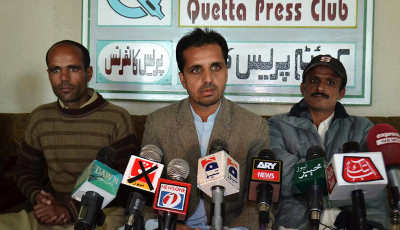 Wednesday, May 20th, 2015 01:02 am GMT +1
The Chairman of Voice for Baloch Missing Persons, Nasrullah Baloch, has appealed Human Rights Organisation and civil society group to raise voice against killing of enforced-disappeared Baloch in staged-encounters by Pakistani security forces.
Mr Baloch in a press statement on Tuesday said that effected families from Kalat, Johan, Kabo, Shishaar and other surrounding regions have informed the VBMP that their loved ones were arrested from houses in presence of family members. But later their brutally tortured and bulled-ridden bodies were found dumped in surrounding areas.
"Such acts on part of security forces …