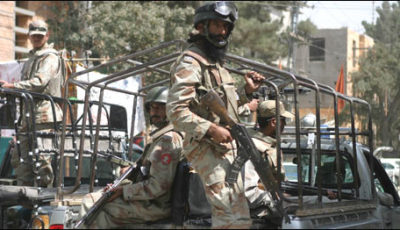 Wednesday, May 18th, 2016 01:20 pm
QUETTA: Pakistani security forces have dumped tortured and bulled-ridden bodies of four previously abducted Baloch in different area of Kech Balochistan in past two days.
According to details Pakistani forces opened sudden firing at Churi Churi region of Mashkay and dumped two dead bodies in the region before going back to their base.
The local sources told Balochwarna News that sudden firing was part of forces' latest staged encounters where they dump dead bodies of previously abducted Baloch and claim that they killed insurgents in a gun battle.
The dead bodies of the …