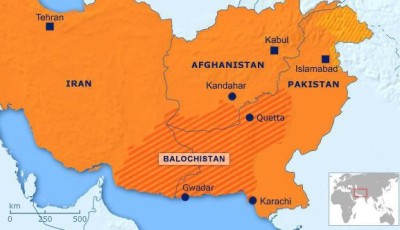 Tuesday, October 16th, 2018 10:08 am GMT +1
ZAHEDAN – The Iranian state news agency IRNA has reported on Tuesday that unknown armed men have abducted at least fourteen Iranian security officials on Goldsmith Line.
According to details, the officials were intercepted and taken away between 4-5 am Tuesday morning in bordering two of Lulakdan situated 150km Southeast of Iranian occupied Balochistan's capital city Zahedan.
According to an official state news agency, the kidnapped officials include two intelligence officials of the IRGC (Islamic Revolutionary Guards Corps), seven Basiji and the rest belong to border security forces.
Earlier this month the Iranian forces …