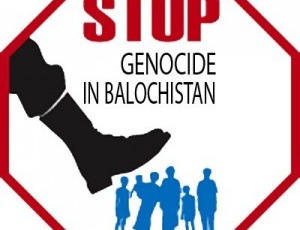 Wednesday, November 22nd, 2017 12:59 pm GMT +00:00
QUETTA: The Sindh Rangers and Pakistani intelligence agencies have abducted at least three Baloch on Monday (20/07/17).
According to details, plain-clothed official raided the Visual Studies Canteen at Karachi University and abducted Baloch student Sagheer Ahmed on Monday evening.
Mr Baloch is a student of Political Science at the university and originally hails from Teertaj, Awaran in Balochistan.
Separately, Pakistani forces abducted two Baloch Internally Displaced Persons (IDPs) from the toll plaza in Karachi.
According to detail, the Baloch IDPs named Pandhi Bugti and Munshi Bugti were going from Khairpur to Karachi for treatment …