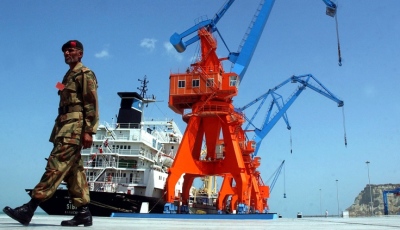 Monday, October 24th, 2016 01:09 pm GMT +1
GAWADAR: A Baloch pro-freedom armed organization has attacked personnel of Pakistan Coast Guards and Military Intelligence in Jiwani area of Balochistan on Sunday evening killing four officials on the spot and injuring two other.
According to reports the Coast Guards and Military Intelligence personnel were shot dead in the main Bazar of Jiwani. The attackers managed to flee from the scene after killing the officials.
Meanwhile, a spokesperson of Baloch Liberation Army, Jeeand Baloch, accepted the responsibility of attack on Pakistani coast guards in Jewani area of Gwadar.
Baloch informed local media from an …