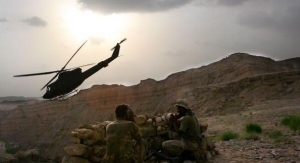 Tuesday, January 15th, 2019 11:52 pm GMT +00:00
QUETTA: Pakistani military has started fresh military offensives in different areas of district Kohlu in Kohistan Marri region on Monday.
According to details, large scale offensives were carried out in Nisao, Soren Kaor, Arandani, Baryli and Sakeen areas of Kohlu Balochistan in the early hours of Monday.
Sources informed Balochwarna News that ground troops were backed by gunship helicopters that have bombed several areas raising fear of casualties and damage to properties.
However, no casualties were reported at the time of filing this report.
Pakistani military laid a siege around one household in Nisao area …