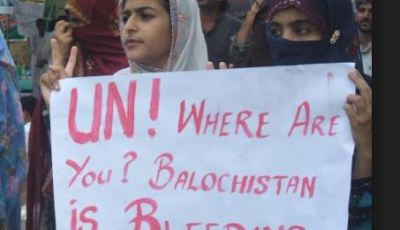 Thursday, March 23rd, 2017 04:53 pm GMT +1
QUETTA: The Pakistani military, FC and intelligence agencies continue their offensives and unprovoked attacks against innocent civilians in Balochistan. In past few days hundreds of people have been abducted and disappeared from different areas across Balochistan.
Balochistan media sources and human rights organisations reported that on a Baloch youth named Wahid Abdul Karim was abducted from Awaran on March 20, 2017 during a Military operation.
The next day on 22 of March, 2017, Pakistani forces brought his dead body a Rural Health Centre in Awaran.
The victim's body bore marks of torture and …