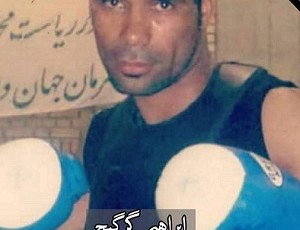 Monday, March 11th, 2019 09:29 pm
ZAHEDAN: A Baloch prisoner has been executed in Zahedan prison on Sunday, March 10, 2019. He was shifted to solitary confinement on 6th of March along with another inmate.
According to the Baloch Activists Campaign, two Baloch prisoners named Mohsin Bamarri, 26, from Iranshahr and Ebrahim Gorgej, 33, father of two from Zahedan were transferred to solitary confinement on 6 March.
Mohsin Bamarri was jailed in 2011 and Ibrahim Gorgej was imprisoned in 2012 and both men were accused of murder.
The Baloch Activists Campaign has confirmed the execution of Ebrahim Gorgej as …