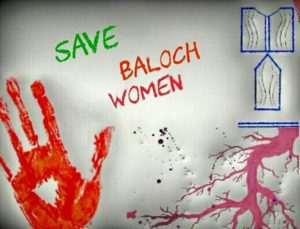 Tuesday, November 20th, 2018 10:59 pm GMT +00:00
QUETTA: Pakistani security forces and intelligence agencies have raided a house Jhao region of district Awaran Balochistan and abducted five people including a mother and her two kids.
According to details, forces raided the house of Rahmatullah Baloch in Jhao's Drahi Bhent Palaar four days ago and abducted all the five inhabitants of the houses.
The arrested persons have been reportedly forcibly shifted to a military camp in the vicinity.
The victims have been named as Rosina wife of Rahmatullah, Bibi Asmat daughter of Rahmatullah, Bibi Hafeeza daughter of Rahmatullah, his 70-year-old Sheikh …