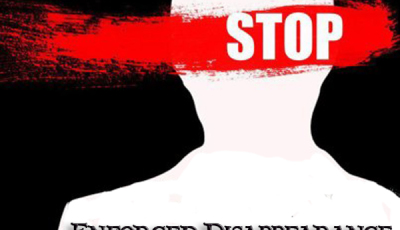 Sunday, July 5th, 2015 08:19 pm GMT +1
Abduction and enforced-disappearances of Baloch activists continue unabated across Balochistan only in past few days Pakistani forces have abducted several people from Quetta and other parts of Balochistan.
According to Balochistan local media reports Pakistani Frontier Corps have abducted nine people from Thump area of district Kech Balochistan. Seven people were released after preliminary investigation but two of them Adnan son of Peer Mohammad and Zubair son of Mohammad Ayoub have been taken transferred to undisclosed location for further interrogation.
Separately on Saturday night Pakistani forces abducted two men, Mohammad Azeem son …